One quick glance at the financial news, and you don't look far to see how many of today's successful businesses are owned and operated by women.  An equally quick glance at recent U.S. Census Bureau numbers will confirm this: since 2007, 1,100 net new (firm birth minus firm death) women-owned businesses are being launched each day. [1]  Women-owned businesses now account for 38% of all private-sector firms, 8% of the workforce, and 4% of revenues.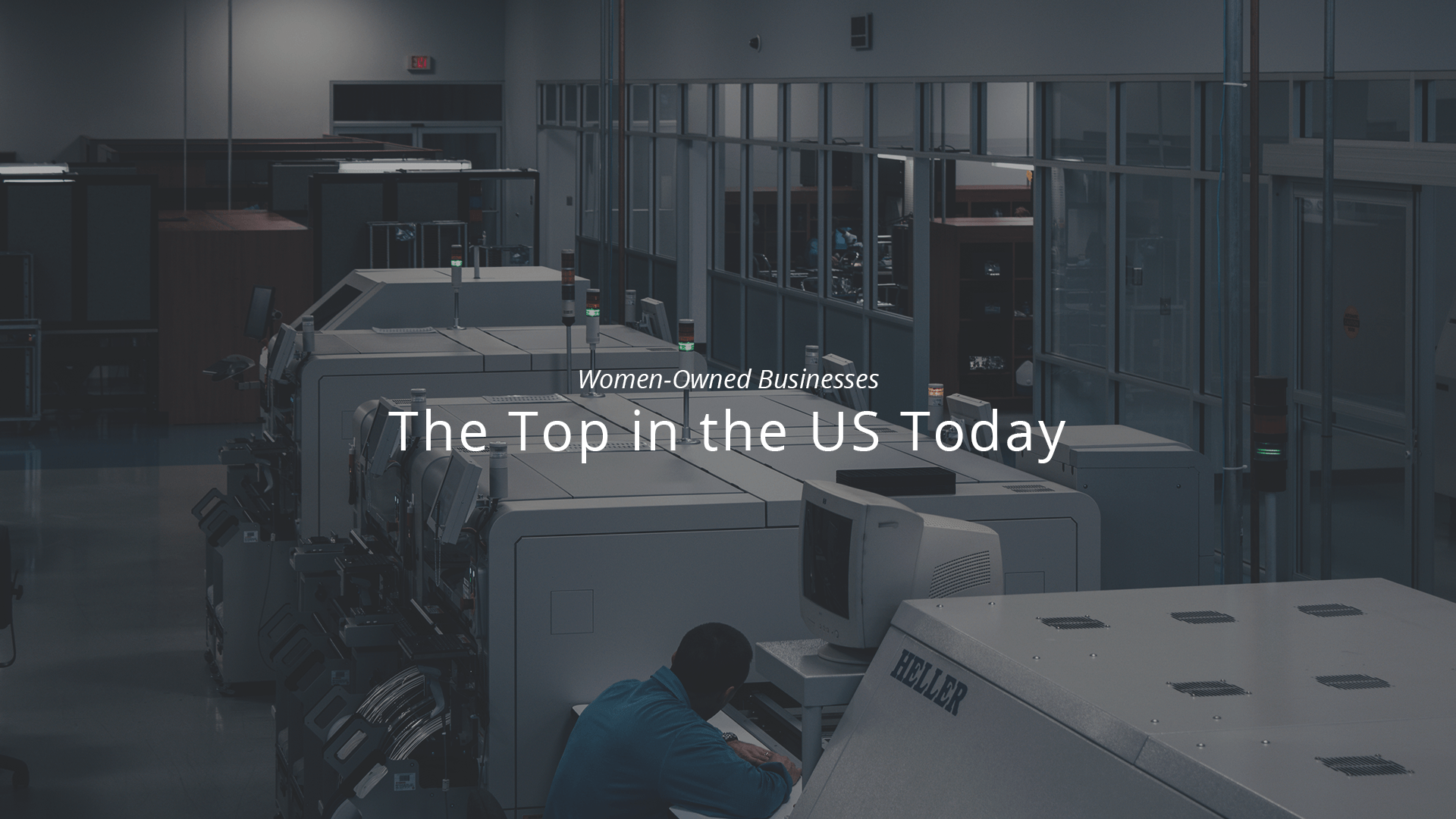 Orange is the New Green
Frustration with her Pilates class's lack of progress is what led Ellen Latham, founder of the uber-popular fitness clubs Orangetheory, to create her innovative, fat-burning workout. Combining interval training to raise the heart rate to the fat-burning, or "orange", a zone with other exercises, these workouts quickly caught on with her private clients, due to their effectiveness. Soon, she, along with two partners, opened her first gym, in 2010.
Since 2014, sales have jumped from $86.8 million to $451 million in 2016. There are 700 gyms currently in operation, plus 530 franchises sold. Orangetheory collects 7% in royalties from its franchisees.
The Pinnacle of Success
Nina Vaca's Dallas-based Pinnacle Group, also last year's number 2, joined the billion-dollar club when Pinnacle's 2016 revenues reached $1.9 billion. This is up from revenue earnings of $666 million just two years prior.
The Ecuador-born Vaca founded Pinnacle at age 25, twenty years ago, using her own $300 as start-up capital. She helped staff companies during the heady dot-com tech boom in the late 90s, but her big break came in 2007. That's when Electronic Data Systems contracted Pinnacle, to the tune of $180 million, to recruit workers for their offices in 45 states.
Over the years, Pinnacle has also developed proprietary bookkeeping and employee performance analysis software.
Welcome to the Top Ten
Newcomer to the list is 62-year old Avis Yates Rivers and Technology Concepts Group International (TCGI), based in New Jersey. A former Exxon sales staffer, Rivers' experience selling office technology hardware paved the way for her success long after Exxon sold off her business unit in 1984. It was then that she struck out on her own with Word Processing Express. This company extended support plus training to her former Exxon clients, while also servicing Wall Street firms' overflow word processing needs.
After stints in public-sector contract work, including running a business that handled third-party computer maintenance for government-owned computers, she left the public sector in 1996 to begin a new venture: technology consulting to the private sector. Her firm provided optimization and systems assessments.
TCGI was then launched in 2008.  Its main business was procurement, including leasing and purchasing equipment. Her clients include instantly-recognizable names such as Merck, Johnson & Johnson, and Marriott. TGCI saw a markedly steep rise in revenues over the past two years, from $6.7 million in 2014 to almost $50 million just last year.
Build a bridge, with your own money, and get over it
Women in business still face particular obstacles in the marketplace, most notably credit access and clients who, at the end of the day, just prefer doing business with men. However, this hasn't stopped these women. Yates Rivers offers clients effective solutions and problem-solving that stems precisely from her distinct experience as a female.
Credit access, or lack thereof, is not enough to discourage these women. Forbes notes that of 50 women-owned businesses, 72% were started using the founder's own money. (In fact, Pinnacle's Vaca has retained 100% ownership in her company. And, although she isn't mentioned in this article, Sara Blakely of Spanx is known in biz circles for her tenacious refusal to sell out in order to maintain her 100% ownership of the company.)
So, exactly how much credit was used by women starting their businesses? Only 6% used a line of credit, 8% used their credit cards, and a paltry 4% used equity investors.  Underscoring all this is the fact that only 4% of all small business administration (SBA) loans go to women.
The future for women-owned businesses is full of opportunity and optimism. And the small sample here of incredibly successful women represent the rich diversity of these women and the many women coming up behind them as their legacy.
Resources:
[1] http://www.womenable.com/content/userfiles/2016_State_of_Women-Owned_Businesses_Executive_Report.pdf
[2] https://www.forbes.com/pictures/5931e17131358e03e559ccba/the-fastest-growing-women/#187f973341c2