New Product Introduction (NPI)
At WORLD, every step of the New Product Introduction (NPI) process is designed to be competitive. This can begin with drafting initial CAD designs and Gerber schematics, through alpha and beta prototyping, and finally the manufacture of our clients' final products. Every one of these steps has been refined and improved by our team of engineers over decades of experience.    WORLD has made significant investment in personnel and equipment meaning that WORLD electronics can offer what others cannot.
We pride ourselves on outperforming our competitors by meeting and exceeding our clients' expectations, rigorous quality control and bringing our clients' products to market as soon as possible.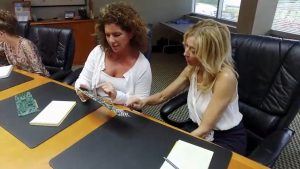 New Product Introduction Launch Process
To make our goal of exceeding expectations a realistic one, we adhere to a cross-functional process designed to ensure quality on time-critical product launches.  We consult with each of our clients and seek to understand and integrate their ideas on product design and development, and show them how we can support their business and product strategy with our manufacturing process.
WORLD can partner on a project at any point throughout its life cycle, whether that means helping our clients design the product and the process used for making it, or simply beginning with our low to medium volume assembly. When assisting at the beginning of the product's life cycle, our constant focus on the client's needs ensures that the product will get to market quicker than with any of our competitors.
WORLD's goals are to:
Bring the product to market at or before our clients expectations
Utilize our production and assembly experience to ensure that any design is replicable, reliable, and can be produced to scale
Provide low total cost of ownership for both new product introduction and over the product's lifecycle
Contract Manufacturing Support
For each one of our clients, we assign a program manager, who is supported by the Director of Operations and the Manufacturing Engineering Tech group. As standard, we also include a focused customer team who can navigate the customer's product through every stage of the New Product Introduction process, avoiding a loss of continuity as the product shifts from a prototype environment, through the initial ramp up, to sustainable volume manufacturing.
We firmly believe that our New Product Introduction program offers significant benefits to our clients.   Our new product introduction staff takes the customers design and ensures that it is properly designed for manufacturing prior to the beginning of assembly and the formal product launch. As one of WORLD's clients, you will enjoy constant support from our customer support team from design to completion.
WORLD electronics New Product Introduction support includes:
Rapid prototype production once a design has been agreed upon
Strong ECO control
Minimum ECO implementation cycle time
Flexibility in scheduling prototypes
BOM analysis and risk mitigation (RoHS compliance, long-lead time purchase)
Management of the supply base
Planning analysis at several key stages
Leveraging of trusted tiered suppliers
Component engineering support
DFM analysis/build summary reports
Quality data management system
Worldwide commodity management
Service and reworking available
Test / Inspection procedure creation / validation
Shipping, packaging, crating, and fulfillment management
At WORLD, we believe that the success of our clients is rooted in the success of our New Product Introduction program. Therefore, the goal of that program is the seamless transition of prototypes to the production environment, along with successful adherence to our clients' schedule.
To meet our own high standards, WORLD has made a significant investment and ongoing commitment to the New Product Introduction program, which has already proven successful for many new products. This investment in both personnel and equipment distinguishes WORLD from our competitors and allows us great flexibility in the volume and kind of product we can manufacture. The WORLD solution ensures that every new product introduction gets the responsive attention it needs and enables timely and successful product launches for the customers time after time.